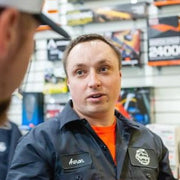 Aaron worked on and off at Olympic 4x4 Supply since he was in high school. It was a lifelong dream to buy the business and keep the legacy that Carl Niebuhr built alive. When Carl announced he was closing, we jumped on the opportunity and purchased the business in 2019. Our vision from the start has been to infuse modern technology and capability into an age-old industry.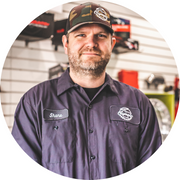 I started wheeling with my dad in 1997 and haven't stopped since. I grew up on dirt bikes, quads and wheelers at Reiter back in the day. My current project is a 1974 FJ40. I also recently bought a 1941 Plymouth vintage modified. It's been a lifelong dream to get a chance to race.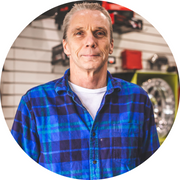 I have over four decades of experience in everything from sales to service to technician. In my free time, I enjoy buying and modifying rigs.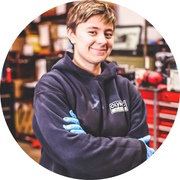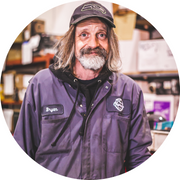 I've been in the industry for 35+ years. I specialize in gear and transmission work. I have enjoy competing in Tough Truck and Monster Truck shows throughout my life.